ART WORLD NEWS
Supermodel Anastasiia Bondarchuk: the cover face of Elle Arabia
A fifteen-year-old Elvira Gavrilova's ward, whom Forbes writes about, Anastasiia Bondarchuk continues to conquer the world of fashion. To the numerous achievements of the young model, one more has recently been added – Anastasiia graced the cover of the Elle Arabia world gloss.
The backstage video and photoshoot for Nastya Bondarchuk were conducted by the Amillidius international company, headed by Elvira Gavrilova, who keeps on managing the Ukrainian office remotely from Lisbon. We learned about how Anastasiia Bondarchuk became the cover face of Elle Arabia by interviewing the girl.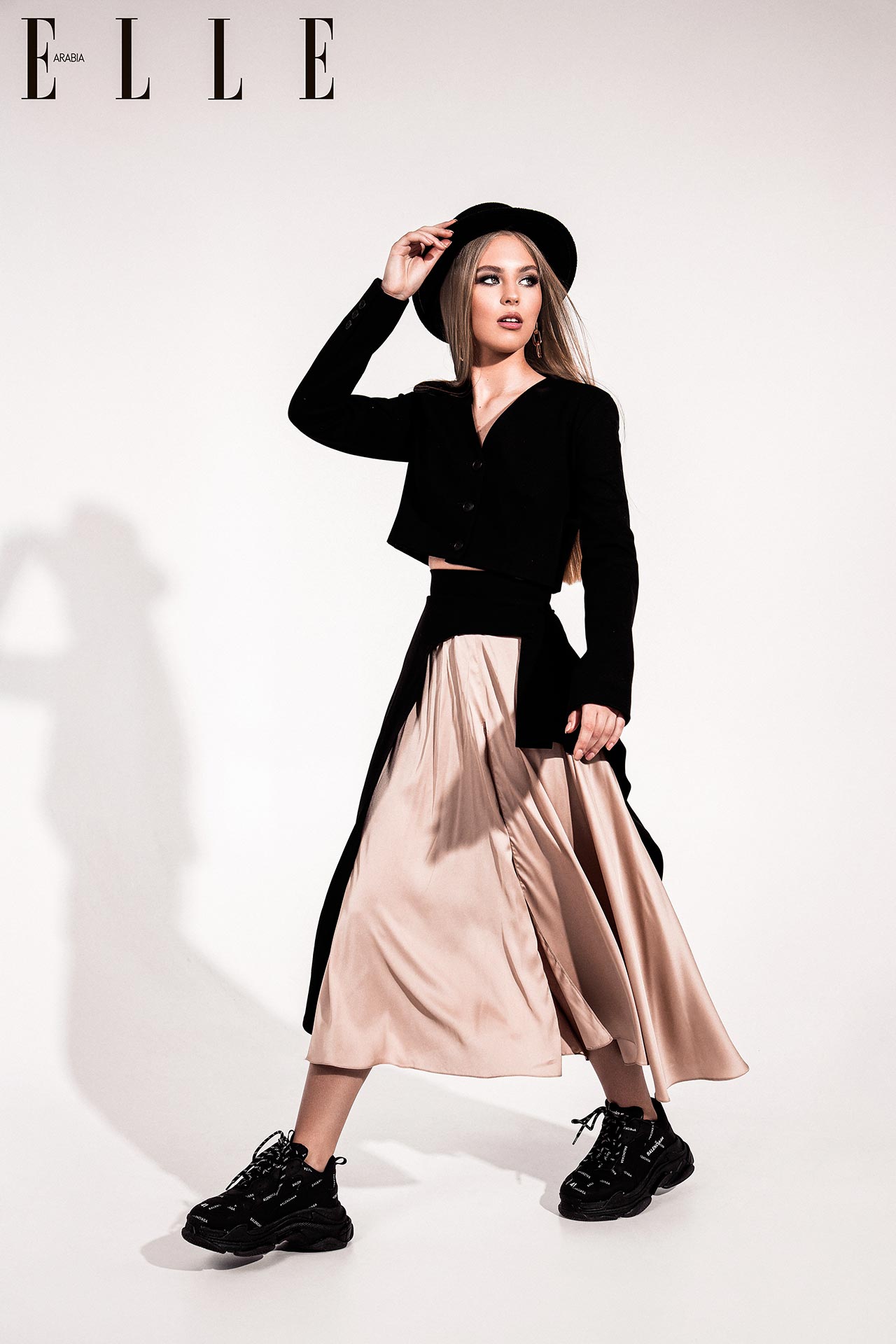 Nastya, how do you feel when you become the cover face of the Elle Arabia top gloss?
Mmm… It is another step forward in my career. Every time I get an incredible charge of emotions from the shooting process. It completely captivates me, and these emotions keep me in high spirits for a long time, don't let me go. And when the cover comes out, it's not only with Elle Arabia, I feel a moral satisfaction. It is a reward for my perseverance, the work of my producer Elvira Gavrilova and the entire professional Amillidius team.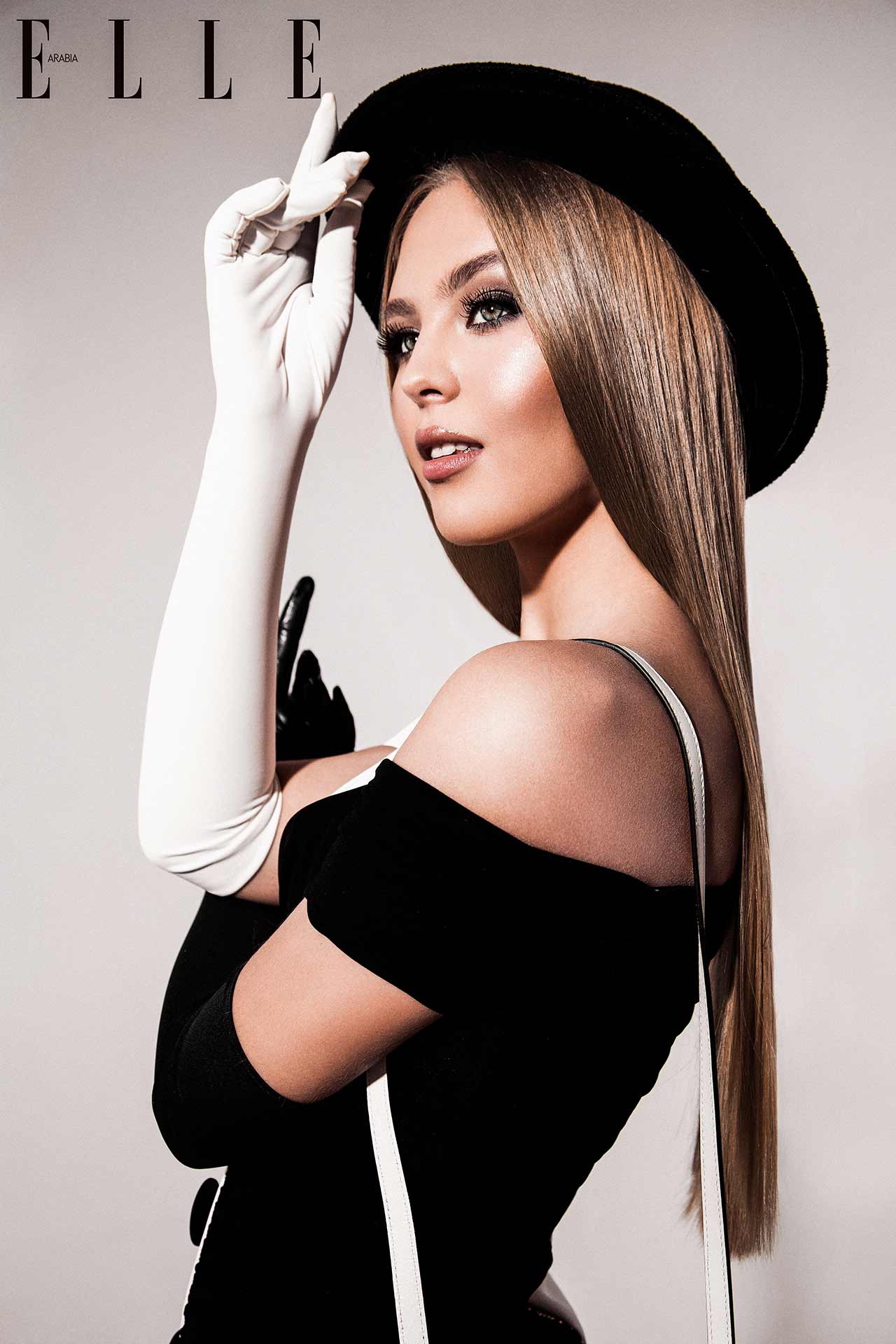 While shooting the cover, you appeared in front of Elle readers in 5 branded looks. These are Balenciaga, Balmain, Bottega Veneta, Jimmy Choo. Which of the outfits of the photoshoot for Elle Arabia did you like the most?
Most of all I love the street look from Balenciaga and the incredibly stylish black and beige suit from the Ukrainian-Portuguese NANOJY brand by Elvira Gavrilova and Julia Lyatavskaya. And I just fell in love with the ALEXANDRE VAUTHIER coat and Femarjo earrings.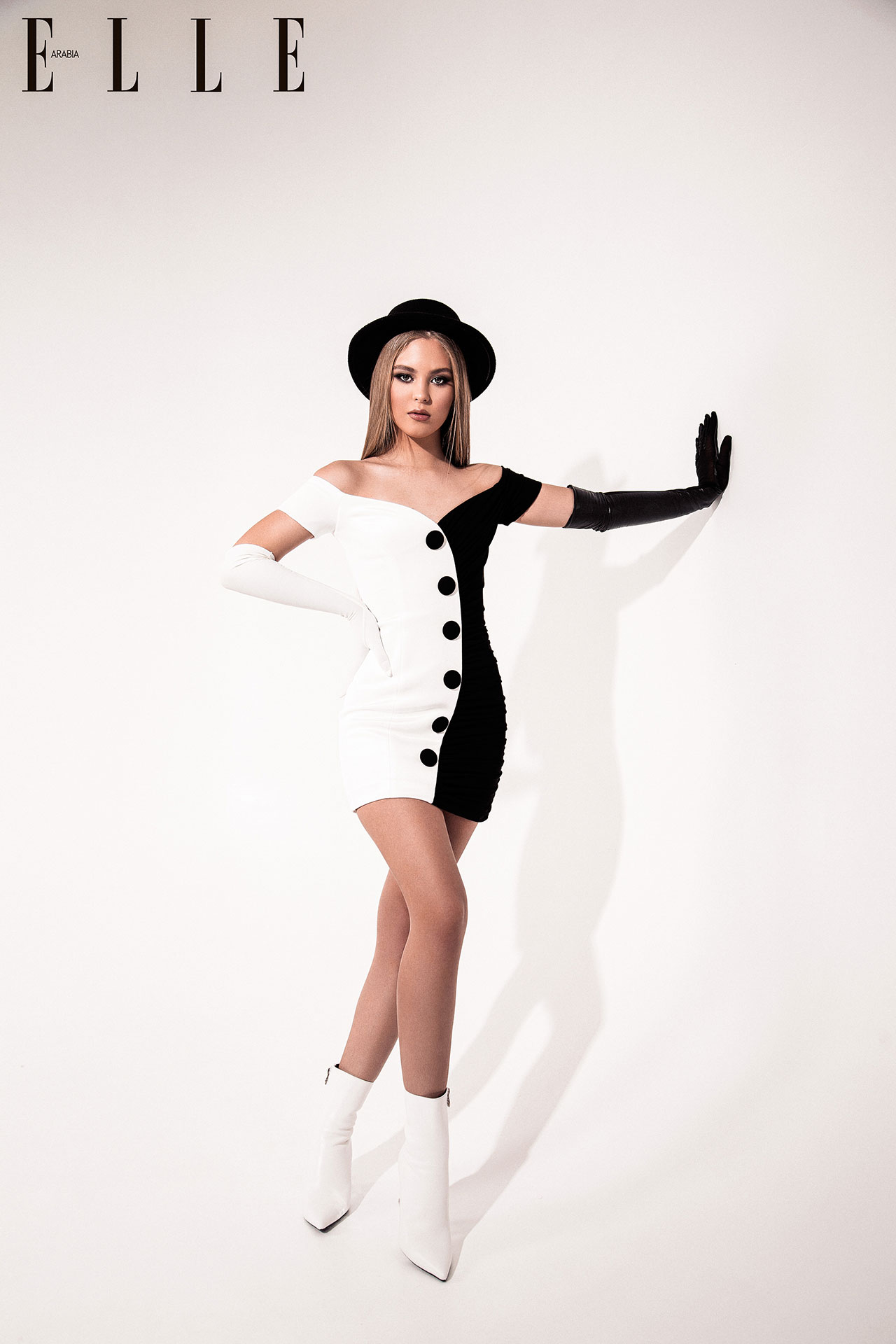 Typing the phrase "Anastasiia Bondarchuk campaigns" into a search engine, you get just incredible results. What's your secret?
I am often asked this question. It's all about hard work, love for the profession, and competent promotion. These are the three whales on which everything is based.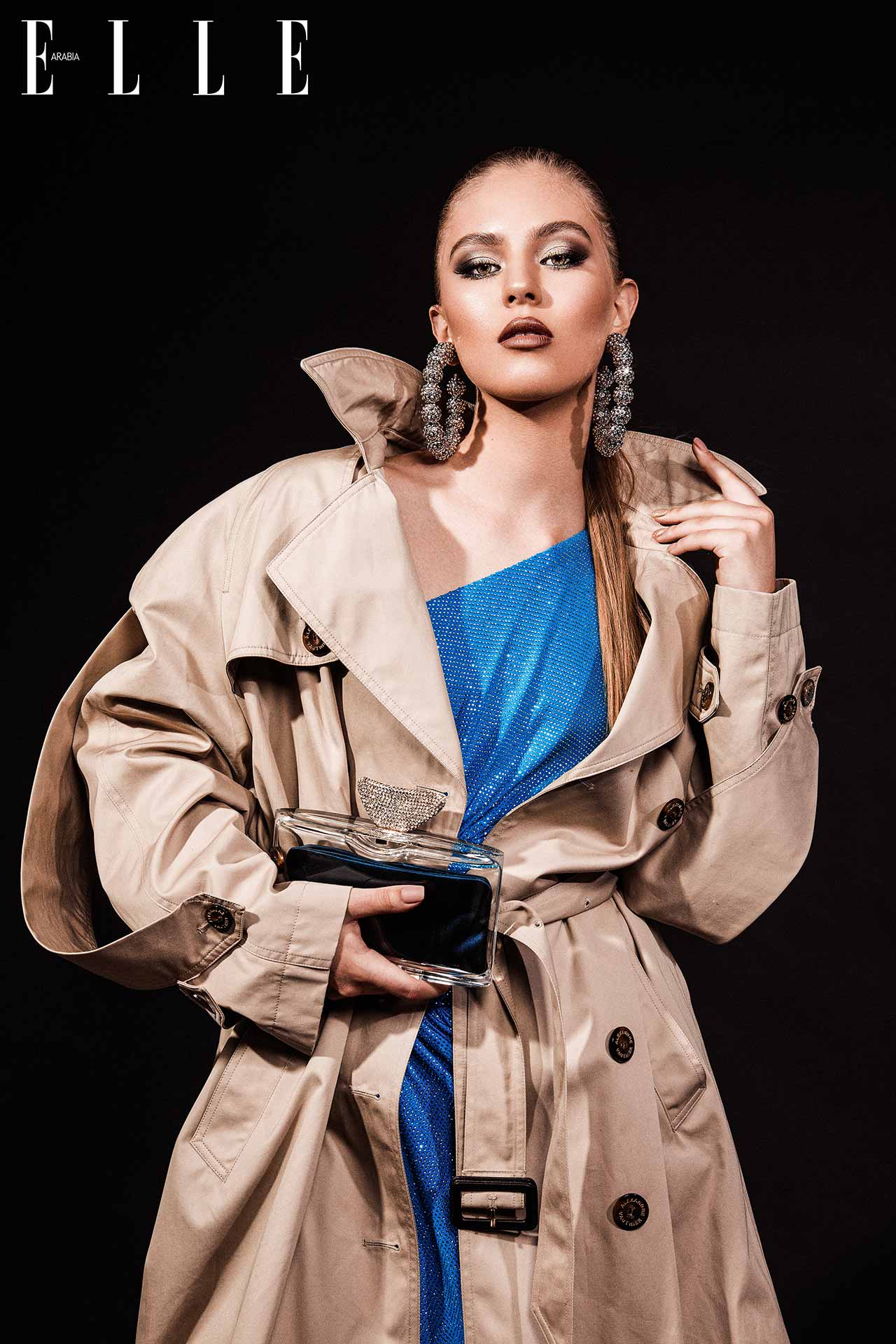 What are you working on now?
There are a lot of projects. Shooting almost every day, and also studying. Another video with me in the lead role will be released soon. I can't say anything more yet, the contracts prohibit. But, I promise, as soon as I can – I will definitely share it with everyone.